Holland (The Netherlands) is one of the most pleasant cycling countries in the world. Cycling in Holland is easy, very safe and a relaxing experience. Holland has about 32,000 kilometers of safe paths specially made for cycling with excellent signposting. The flat landscape, excellent infrastructure and mild climate makes it the ultimate cycling destination.
SOME FACTS
32,000 kilometres of bike ways specially made for biking
One of the safest countries to drive your bike
All of Holland's best sight seeings are reachable by bike ways
The flat landscape makes biking a easy travel method
Signposting and en-route bike map boards are very useful and of superb quality
Holland has a variation in landscapes. Here below are some characteristics about the regions and areas which are particularly interesting to cycle through.
FLOWER FIELDS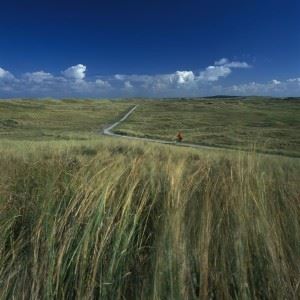 One of the most popular sightseeings of the Netherlands are the flower (tulips) fields. The flower fields are perfect for unforgettable bike rides and many of our tours touch these regions. The tulip season extends from the beginning of April to the middle of May.
NORTH SEA COAST
Dunes, polders, woods, beaches and sea, the North Sea coast has it all. There are beautiful old cities like Haarlem, Leiden and Alkmaar to visit and little charming villages like Bergen, Katwijk and Scheveningen.
OLD HISTORIC CITY CENTERS
Holland is known for possessing some great still intact historic town centers, mostly built in the 16th and 17th century (Dutch Golden Age). The historic centers of Amsterdam, Utrecht, Gouda, The Hague, Leiden, Haarlem and other cities are all reachable by bike and are well worth a visit during your stay.
ZEELAND
Zeeland is the ideal Island-hopping place, a region with the most sun of Holland, sand and sea. Also a unique nature combination of saltwater and freshwater. Easy to combine with a city trip to Rotterdam.
IJSSELMEER
The history of the Zuiderzee – now known as the IJsselmeer – is closely entwined with that of maritime shipping and fishing. There is water in abundance, in the shape of harbours, dikes and steam pumping stations but also rivers and lakes. Combine with a visit to Amsterdam, Holland's cosmopolitan capital, where the past and the present are in perfect balance.